Computer Imaging: Preview the results of your plastic surgery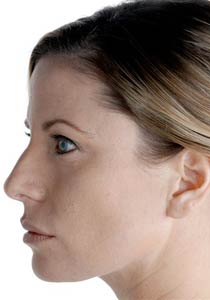 Dr. Bartlett has one of the few offices in the Vancouver area to offer state-of-the-art Computer Imaging. Computer Imaging of the face allows you to fully describe to the surgeon what is desired, and for the surgeon to illustrate what is possible.
After pictures are taken, a computer is used to work with your image and portray any desired changes. This is very useful for profile changes such as in Rhinoplasty (cosmetic nasal surgery), Facelift or Chin augmentation. There is no fee for computer imaging. It's part of our consultation process.
In certain cases, we can show you several different possibilities which can then be discussed with Dr. Bartlett. A final image that you like and which is attainable surgically is then decided upon as your goal. These images give you a good idea of the expected outcome of surgery. You can even take a print out home which you may want to study further or show to friends or family for further discussion.
The best part about computer imaging is that it allows you to communicate to your surgeon exactly what you want.
Please contact Dr Bartlett's office at 604-273-4360 or info@bartlettfacialsurgery.ca to obtain more information or to schedule a personal consultation with Dr Bartlett.